You are here
Water Castle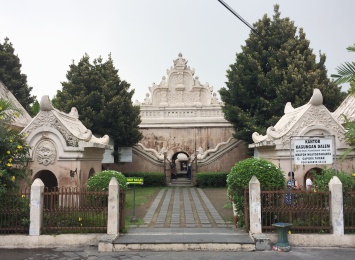 Water Castle is the Sultan's royal park building of Jogjakarta Palace. Sultan Palace of Yogyakarta has facilities like Ambarukmo, Warungboto, Manukberi, and Ambarbinangun. The building is a resting area and meditates the place of the Sultan and their families. Besides, the building incorporates a sensible defense of the elements because of Water Castle.
The Water Castle locates 500 meters south part of Yogyakarta Palace. The creator of Portuguese culture building, therefore shortly building incorporates high European art design, yet as symbolic meanings that Java remains maintained. However, to observe the building with a Javanese dominant part style. It was in-built in the late of 18 century AD. Water Castle is a simple royal garden and a fancy structure. It consists of swimming baths, water canals, private rooms, and three swimming baths.
It is a pretty fascinating place to be visited. This place was the central part of Jogjakarta palace, and it is additionally one of the most traveler icons in Yogyakarta town. It privileges as a result of building the situation itself and comparatively intact and well maintained. The surrounding is corroboratory of its existence as a tourist attraction in Yogyakarta.